Are you a tomato salad lover? Then you are surely looking for ways to blow your friend's mind who is eagerly waiting to arrive end of this summer. Finding plump and sweet-smelling tomatoes for Caprese salad is a must. It fulfills perfect salad requirements when arrayed in the correct size, shape, and colors. Ready to make salad full of milky mozzarella, fresh basil, balsamic glaze, virgin olive oil and flakes of sea salt? Check out the ingredients and how to make the recipe step by step.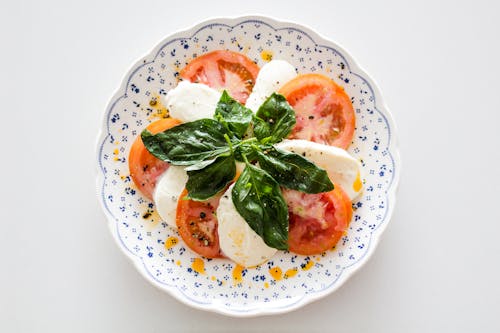 Salad Tomatoes For Caprese Salad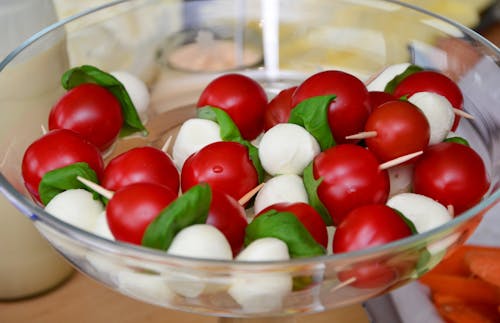 On the other hand, for great taste, you can use any tomato, but personally recommended the use of various tomato varieties. Grad green zebra or Cherokee is directly coming from the farm market for making a delicious salad. A fragrant tomato with the earthy smell and stem end is perfect. Also, avoid wrinkled skin tomatoes. Some tomato variety that top chef uses is Roma, grape, plum, Sungold, and cherry. Striking balance creates through the blend of mozzarella and smaller tomato varieties.
Why Balsamic Vinegar?
Balsamic vinegar contributes a classic Caprese salad. A tangy, sweet taste blows your mouth when balsamic vinegar, syrupy glaze cooked. Pool vinegar from the bottle around tomatoes thus allows it to get sogged and dressed perfectly as per your liking.
Caprese Salad Easy Recipe
Ingredients Sequencing
½ cup fresh basil leaves
Slice single piece of mozzarella cheese into ¼" thickness
3 to 4 ripe tomatoes sliced into ¼" thickness
Flaky sea salt
Fresh black pepper
Virgin olive oil two tablespoons
Balsamic glaze two tablespoons too
Equipment Needed
Not only a platter but also a large plate for serving.
Step-By-Step Caprese Salad
First, place couple mozzarella and tomatoes on the plate in diagonal patter or alternating pattern.
Secondly, scatter some fresh basil leaves above mozzarella and tomatoes.
In the same way, season with black pepper and flaky salt, sprinkle a pinch of ground black pepper and flaky salt, as per the taste.
Drizzle it with balsamic glaze and olive oil over basil, tomatoes, and mozzarella simultaneously.
Chopped Salad
Want to know how to make chopped Caprese Salad in just 10 minutes with five ingredients? A gluten-free appetite is natural to make, and enjoying the delicious taste steals everyone's heart. You need flavorful tomato and fresh mozzarella. Honestly recommending, use of a handful of cherry tomatoes. In addition, you don't require any knife and fork, store the tomatoes and cheese for a while. Fresh basil supply and bottle of vinegar makes a beautiful salad. Balsamic vinegar is only for drizzling.
Undoubtedly, this recipe tastes good enough, and you can post a gorgeous picture on Instagram account.
Caprese Salad Procedure
You need one tablespoon vinegar, two tablespoons of olive oil that are required at the end. With just five ingredients you are ready to make chopped Caprese Salad in ten minutes. Toss mozzarella and leaves together in a medium bowl. Add oil to the pot and drizzle it with balsamic over the top. Last but not least, add salt.
Now all you want is a team of an appetizer of 4 serving. It is a good start meal when you wake up. In the final analysis, a beautiful finishing look with desired ingredients will make your day.