Salad recipes with chicken are famous for aiding people on a strict diet. In today's day and age, more than half of the rich population is trying to lose weight. The primary reason for this drive is the increase in the number of diseases. Dangerous diseases like cancer, diabetes, and blood sugar are driving people to early deaths and regular visits to the hospital.
The sedentary lifestyle and the hectic schedule shave left zero time for people to buy and cook foo at home. But regardless of all of this difficulty, one needs to take care of their bodies. In that sense, salad recipes come as a huge savior.
Salad Recipes With Chicken: Chicken Salad With Pine And Zucchini
To make this delicious bowl of salad, you will need extra virgin olive oil, garlic cloves, dried currants, ground cumin, Lemon, Kosher salt, Ground pepper, Zucchini, Pine nuts, Arugula leaves, and one large minced shallot. Strain the currants in a bowl of hot water and drain them after ten minutes.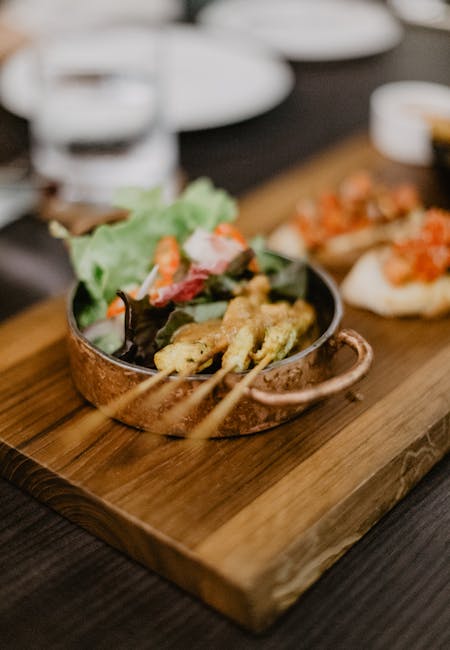 Take another large bowl and add the garlic cloves, olive oil, cumin, lemon zest, and lemon juice. Put half teaspoon of salt, half a teaspoon of pepper, and zucchini to the bowl. Once you have mixed them thoroughly, refrigerate them for sixty minutes.
Take another large bowl and put the minced shallot and mix well with leftover olive oil and lemon juice. Also, mix half chicken breast and let it refrigerate for an hour too. Remove the pine nuts and heat them on the skillet followed by cooking the chicken breast too. Sauté them for a while on high temperature and cut them into thin slices.
Once you cook the chicken nicely, serve it on a bowl or plate. Put the marinated mixture of olive oil, arugula leaves, and everything else and mix well. Serve with a glass of light wine for a better experience.
Salad Recipes With Chicken: Grilled Chicken With Asparagus Salad With Parsley Pesto
To make this tasty salad recipe, you will need one pound boneless chicken breasts, two tablespoon olive oil, salt, black pepper, one pound asparagus, garlic clove, two tablespoons water, parsley leaves, lemon juice, and Bibb lettuce. Heat the grill and put the chicken on it. But before putting the chicken marinate it with oil, salt, and pepper.
Once that is done, grill the chicken well. After you cook the chicken, slice the breasts into multiple pieces and keep them aside. Take the asparagus and grill it too. After the process is over, mix it in oil and salt.
In another bowl take all the wet ingredients like the parsley, water, salt, lemon juice and oil. Make them into a paste by grinding them into a puree. After all this, just put all the ingredients on a plate and mix with lettuce and serve well.
Conclusion
In addition to the above salads, other salads make excellent use of chicken too. For instance, Kale Salad with chicken, Chicken salad with citrus and celery, Chicken Salad with Piquillo Dressing and so on. All have high protein content and low calories.